Physical Penetration Testing Solutions for Business and Home
Our team of expert physical penetration testers have a wide range of skillsets relevant to our unique pen testing service, including security assessment, social engineering, lock bypass, infiltration, and security knowledge. Our experienced consultants explore the threat level and objectives of our clients, presenting them with a bespoke proposal for a test suited to their business, geography, budget, and specific requirements.  Physical Penetration Testing, also known as Physical Infiltration or Red Teaming, is a methodology that combines physical intrusion tactics with online research, reconnaissance, social engineering, and often a consecutive cyber-attack. This real-life approach is proven to detect more vulnerabilities than a box-ticking audit-style test.  A physical penetration test adds weight to requests for security budget increases, provides impartial advice on detecting unknown security vulnerabilities, offers comprehensive reporting and a clearly outlined strategy for improvement, competitive pricing, and a highly professional service.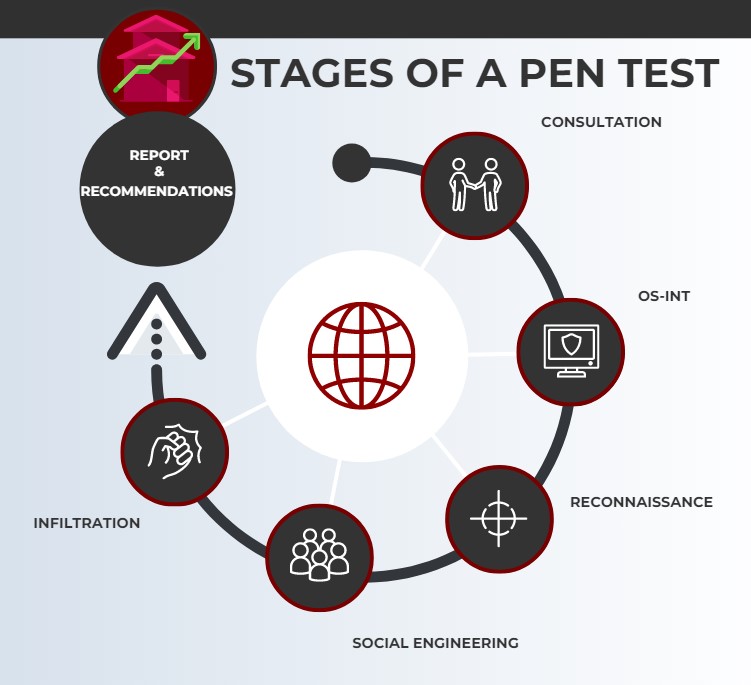 Why Digital Profiling is Important for Your Business
We also offer a Digital Profiling service for executives that identifies online vulnerabilities which we can then remove where possible. Each client is given a strategy to implement, which will improve their privacy leading to better business and personal security. Our findings can also be used to create and deliver bespoke staff training packages to increase the awareness of your staff and improve the security culture of your business. This is carefully delivered in a friendly and constructive manner, emphasizing to staff and stakeholders why it is vital that security procedures are followed.
Locations Covered Across Scotland